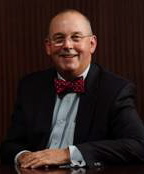 President and Lead Country Manager, ExxonMobil
Graham is the President and Lead Country Manager for the ExxonMobil Companies in Korea. Before his current appointment, he has held senior ExxonMobil management positions in Indonesia and the PRC. Graham has 36 years of experience in the energy industry beginning from a technical background and spanning most parts of the globe in diverse roles. Additionally, Graham has served on a variety of Boards ranging from Superannuation Funds to International Schools in the PRC, Indonesia and Korea as well as numerous energy related entities.
---
Lewis McDonald, Vice Chair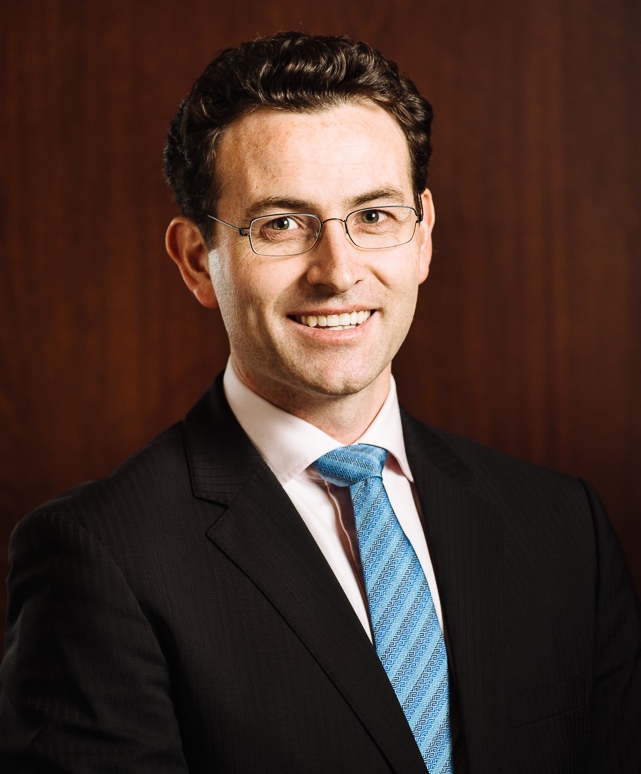 Managing Partner (Korea), Herbert Smith Freehills LLP
Lewis moved to Seoul in April 2013 to open an office for Herbert Smith Freehills, a large global law firm which formed in 2012 as a merger between long-established firms Herbert Smith of the UK and Freehills of Australia (one of Australia's largest law firms). Lewis is a corporate lawyer who focuses on cross-border transactions in the energy, natural resources and infrastructure sector. He started his career in Perth, Australia where he was trained as an energy and natural resources lawyer working on Australian projects. He joined Herbert Smith in 2004 and moved to London, where he spent 4 years working on projects in Europe, Africa and the Middle East and also completing a secondment to BP's global LNG team. After a short secondment to Hong Kong, Lewis moved to Singapore in 2008 where he helped the firm to develop a Southeast Asian-focused energy practice, and worked on energy transactions in most Southeast Asian jurisdictions. Lewis's focus in Seoul is on assisting Korean companies investing outside of Korea and advising international clients on their Korea-related transactions. Lewis has honours degrees in Law and Environmental Science from the University of Western Australia. He is qualified to practice English law and Australian law and is registered as a Foreign Legal Consultant in Korea.

---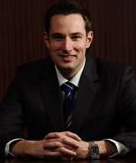 Country Manager, Tourism Australia
Scott Walker is the Korea Country Manager for Tourism Australia. He first came to Korea as a Korean Government Scholarship student at Yonsei University in 2007, before taking a position as Researcher at Australian Education International (AEI) at the Australian Embassy in Seoul. He then worked for the Australian Trade Commission (Austrade) as Marketing Manager before commencing the role of Country Manager with Blackmores Korea. Scott takes an active role in supporting local community groups as a committee member of the Korea Australia Alumni, as well as an Asia Literacy Ambassador - Speaker's Bureau with the Asia Education Foundation.
---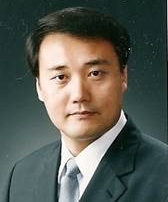 Representative, Government of Western Australia
Jean Ough is Korean-Australian with a wide range of cultural, educational and work experiences and currently working as the representative of the Western Australian Government Trade and Investment Office in Korea. His main responsibility is in taking care of all commercial and government-to-government aspects of the Western Australian and Korean bi-lateral relationship. He was educated in Western Australia, and has a Bachelor of Business degree from Curtin University and an MBA from Yonsei University. Jean speaks Korean, English and Mandarin Chinese.
---

Head of Business Development - South Korea, InComm Korea Inc
With over 10 years of experience & expertise in the financial Technology services sector, Yong In Cho relocated to South Korea in 2007. Presently, Yong In is the 'Head of Business Development' for South Korea at InComm. InComm is one of the world's leading commerce technology providers. Services range from prepaid gift cards, eGifting, LOOP cards and other innovative payment solutions and transforming the shopping experience globally. Previous role; founded Pure Commerce Korea, the 1st Australian Technology company to be established in Korea.
---

Chief Informations Officer, Macquarie Securities Korea Limited
Paul is the Chief Information Officer of Macquarie Securities Korea Limited and has been residing in Korea since October 2010. Paul initially came to Korea in order to establish an effective technology operations framework for a then warrants trading platform and structured products environment which included controls in the incident, change and problem management process, in order to mitigate operational risks exposed by specific regulations imposed in the region. In March 2013, Paul became the CIO of Macquarie Securities Korea Limited, which has him oversee all facets of technology across a number of entities and business groups in Seoul and in the Asia region. Paul is a key member/contributor within the foreign financial industry in Korea regarding advancements in technology and the role they play for foreign financial firms, as well as focusing on regulatory technology compliance and the impacts that specific regulations in Korea have on foreign firms architecting enterprise solutions locally and offshore. Paul has 12 years of Technology experience across the Medical and Banking industry and holds a Bachelor's degree in Computer Science from Swinburne University of Technology, Melbourne.
---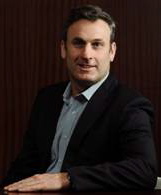 Regional Manager Korea, Meat and Livestock Australia
After completing a Bachelor in Agricultural Science, Michael Finucan spent several years working with companies involved in the export of agricultural commodities including timber and dairy products. In 2003, Michael joined a leading livestock export company as livestock export manager and was involved in the export of cattle and sheep to markets around the world. He was President of the Queensland Livestock Export Association in 2006 and held a position on the board of the Australian Livestock Export Council. In 2007, Michael joined Meat and Livestock Australia (MLA) in the international trade services area, and has spent four and a half years successfully strengthening trade relationships and developing trade activities and programs with key global customers. In July 2012, he was appointed as Regional Manager of MLA's Korea office. Korea is Australia's third largest beef export market. The role involves overseeing a strategic marketing program to promote Australian beef and lamb in Korea.

---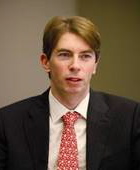 Founder, Thor Limited
Ross Gregory is an investor in small and medium enterprises. He is a director of Thor Limited, the largest provider of functional fitness services in Korea under the Sentinel brand. He is also a director of Indulge Korea Limited, which is a significant importer of wines and spirits into Korea. Ross is an owner of Un Deux Trois French Brasserie in Itaewon and of Craftworks Downtown. Until recently Ross worked at leading law firms in Melbourne, Mallesons and Freehills, and in Hong Kong, Clifford Chance, specializing in shipping, regulatory and commercial law as a qualified Australian lawyer and he lectured in business law at the University of Melbourne. Ross graduated from the University of Melbourne with a Masters Degree in Law and a Bachelor Degree in Science, majoring in mathematics and computer science. Ross later obtained an MBA from Melbourne Business School and also completed Yonsei University's Korean Language Institute course.
---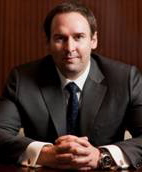 Finance Director, SABMiller Brands Korea
Matthew Holmes is Finance Director at SABMiller Brands Korea. SABMiller is one of the world's leading brewers with more than 200 beer brands and some 70,000 employees in over 75 countries. SABMiller's portfolio of brands includes premium international beers such as Pilsner Urquell, Peroni Nastro Azzurro, Miller Genuine Draft and Grolsch, as well as leading local brands such as Águila, Castle, Miller Lite, Snow Cascade, Crown Lager and Victoria Bitter. Matthew first came to Korea as a student of International Business & Asian Studies in 1998. He started with KPMG Korea in 2001, and worked across a range of functions including Transaction Services, Corporate Finance, Forensic, and also founded KPMG Mongolia.
---

Country Manager and Chief Representative, Korea - Woodside
Craig Pasch is Woodside's Country Manager and Chief Representative for Korea. Wood-side is Australia's largest independent oil and gas company. Before his current appointment, his previous roles at Woodside have included Manager of Government and Media Relations, Project Manager for Organisational Effectiveness and Manager of Indigenous Affairs. Craig has a Master of Business Administration, a Graduate Diploma of Management and a Bachelor of Education. In 2007 Craig was awarded a Vincent Fairfax Fellowship through the St James Ethics Centre. Craig has extensive international experience having worked in Australia, the United Kingdom, South Africa, Botswana, Malawi and now Korea. Additionally, Craig has had been a board member of the Kalgoorlie-Boulder Community Legal Centre and a Co-Chair on the IPIECA Indigenous Peoples Taskforce.
---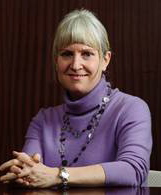 President, WorkWell Ergonomics Consulting
A resident of Korea for 10 years, Diana established her company WorkWell Ergonomic Consulting in Korea in 2003 offering ergonomic and occupational health solutions to the corporate sector. She holds Bachelor degrees in Applied Science (Occupational Therapy) and Arts from the University of Melbourne. An active Melbourne expat with strong personal and professional networks in Korea, Diana has served as an AustCham Board Member in 2009 and 2012-13, and is a former President of the Australian and New Zealand Association (2008). One of her goals this year is to broaden AustCham's activities to support a wide range of businesses, particularly in the SME sector.
---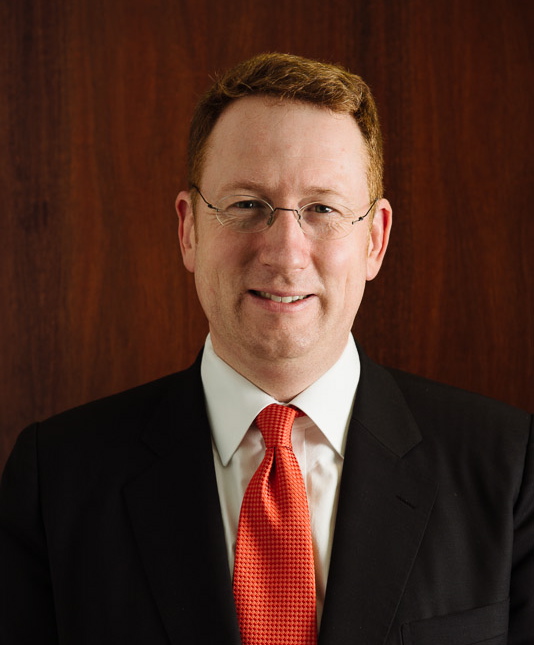 Senior Trade Commissioner, Australian Trade Commission (Austrade)
Brett Cooper is the Senior Trade Commissioner at the Australian Embassy in Korea. Prior to joining Austrade in 2011, Brett worked as a Senior Advisor at the Department of Prime Minister and Cabinet in Canberra, where he was responsible for policy development and preparing advice to the Prime Minister across a range of international issues. Brett also has extensive prior experience as a management consultant, and has worked for the Department of Foreign Affairs and Trade in Canberra and on diplomatic posting to the Netherlands. Brett graduated from Seoul National University with a Masters of International Law, and completed his Bachelor of Law at Kobe University in Japan.
---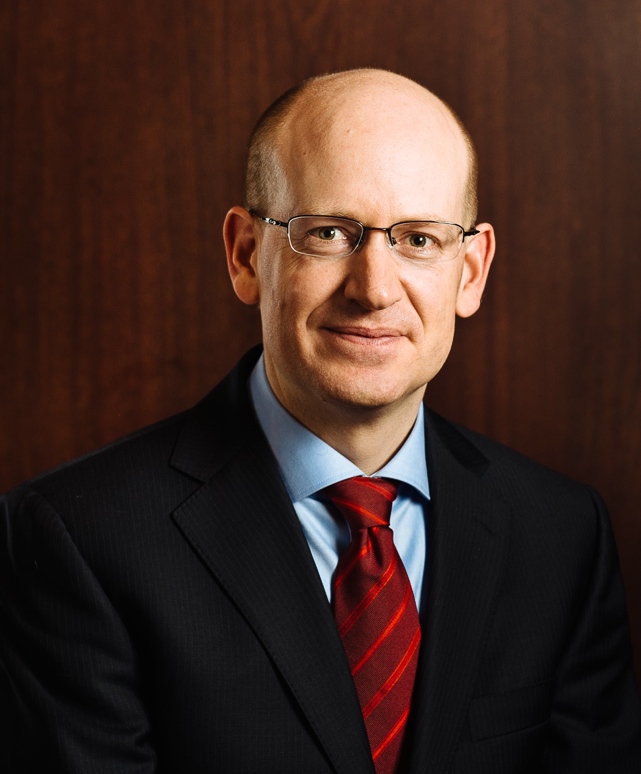 Counsellor (Economic), Australian Embassy
Paul Schofield is the Economic Counsellor at the Australian Embassy in Seoul. Since joining the Department of Foreign Affairs and Trade in 2005 he has worked on a wide range of multilateral, regional and bilateral trade issues. For example, he has been lead negotiator for the investment chapter of the Trans-Pacific Partnership negotiations and has also represented Australia in several WTO disputes. In addition, he has worked at the Australian High Commission in Trinidad and Tobago and served as Chief of Staff to the Special Coordinator of the Regional Assistance Mission to Solomon Islands. Prior to this Paul worked in the Office of International Law at the Attorney-General's Department. He started his career working as a corporate lawyer in both Brisbane and London. Paul graduated from Commerce/Law at the University of Queensland and has a Master of Laws (specialising in international law) from University College London.
---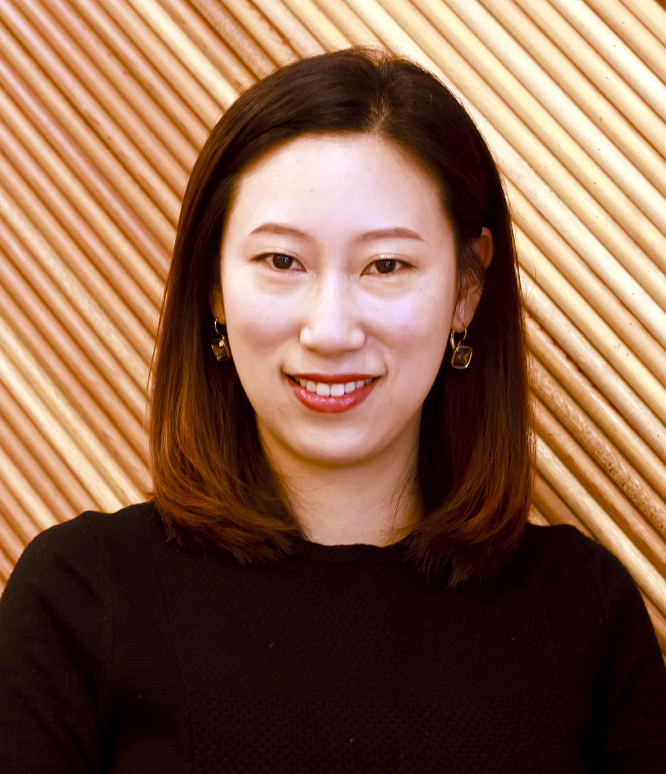 Executive Director, Austcham Korea
Jaeeun Im is the Executive Director of AustCham Korea. She brings with her an array of experience from multiple sales and marketing projects at both a local and global level. Having worked in China and Korea for several companies including renowned publishing firms Pearson and Oxford University Press, she has a wealth of experience at international level. She also has experience as a project manager and in such a role has communicated with several government and international agencies including the World Health Organisation. Jaeeun is also fluent in English, Mandarin and Korean which compliments her vast variety of international exposure. Jaeeun brings to AustCham a high level of job experience and attention to detail and seeks to work closely with AustCham's members to facilitate stronger relations between Australian and Korean businesses.